This could also be called, Sometimes It Is The Really Superficial Unimportant Things. Potato, Potahtoh. Either way, a few things that have been making me feel a little more like myself lately are worth noting.First of all, while the hair on my head is a long way from being long, it is coming back in. Much to That Little Girl's displeasure since she is a big fan of the bulbed head mama nickname. She has been told to get it out while she can because my hair is making a comeback. And it is DARK. For real. It is the first thing people say when they see it. Should be interesting to see what my (new?) hair color is when it does really fill in. Also of note, my hair is naturally so very straight that I may be the first person to go through chemo and get straight hair when it grows back instead of temporary curls. So far, my prediction that I am never going to have curly hair holds true. Good thing I tried a curly wig! Herceptin is said to slow the hair growth. In any case, it doesn't even look long enough to say I had a buzz cut, but it is filling in to cover my entire head nearly with the exception of a receding hairline.
Kind of along the same lines, I may have mentioned my eyelashes were coming back. First they came in and some literally had right angles for some reason. In any case, it was only mid January when I was debating if I could even successfully wear mascara. Now I have a bunch! They are not all the same length, but they are here. And it may be a matter of perspective, but I swear they may seem longer and fuller than they were before? Now the quest for a better mascara option begins. Eyebrows are no longer needing shadow to fill in. I still use it to make them match my wig better, however, I may actually need to start taking care of shaping them very soon.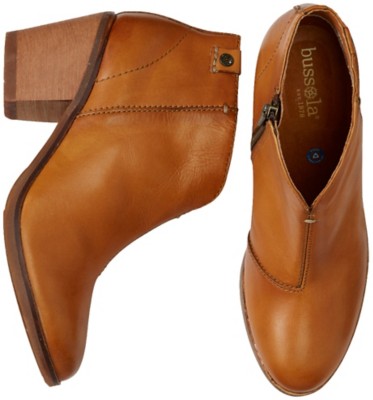 And I have found new heels! I told you this would be really little superficial things, but long before cancer and before kids I was a high heel shoe loving twenty-something with some disposable income to throw into a really colorful fun shoe collection. So much of that is no longer true, but I did recently order a pair of heel booties. Super comfortable and I think they are fashionable enough! Best part – found them on sale! I have no idea where I am going to wear them at this point, but I do love them! With all the ice and snow I am afraid to hurt myself or ruin the shoes. Even That Guy thought I looked different just putting on these new shoes even with my typical yoga pants which is definitely not a look I am going for with these new shoes. The heels are stable enough that I can be out with the kids and eventually carry that baby when wearing them when I am able to do so again.
Even though things are really good with my treatment and obviously my pathology results, there is a lot of the day to day radiation stuff, future treatment decisions, doctor/nurse aggravations, and weird body things still going on that is just rough. I am realizing this is never going to be over and we are going to be in a post cancer world with a lot of new normals and transitions. We can do it, and we will, it just is not all fun stuff. With all this going on, as a result of the weird body stuff I have not been able to go to yoga since my surgery so I'm having a hard time getting the anxiety calmed in a way. So it really is the little things some days that bring a smile to my face no matter how trivial and so very superficial they are!